Dogal JH171 Electric Bass strings 4 string 035-102 (Jonas Helborg)
Dogal JH171 Electric Bass strings 4 string 035-102
After meeting and befriending Mr Hellborg in 2017, and receiving positive positive feedback on the Dogal Carbon Steel Bass strings, we are now at long last launching the 'Hellborg' bass strings worldwide. 
They are the result of a close collaboration between Dogal and the world famous bassist. More than three years were needed to develop these strings to a level where Jonas is happy to give them his name "Dogal JH171". 
The Swedish bassist, famous not only for his collaboration with John McLaughlin, Billy Cobham, Shawn Lane, Ginger Baker (and many others), but also for his revolutionary approach to instrument and gear design, recognized the benefit that the long tradition and know-how of Dogal to create the strings for classical instruments would have on the design of strings for bass guitar. 
Quoting Jonas, "Bass strings have always been made like bigger versions of guitar strings when in fact they need very different qualities. As you increase the diameter of guitar strings, they become very stiff with inferior intonation and clarity of tone". That is how it came about through sustained, careful R&D, drawing on Dogal's competence in the making of particularly violin and cello strings, the Hellborg strings saw the light of day. 
Thanks to Jonas Hellborg for his friendship, his incredible creativity and focused mind, you are a revolutionary !!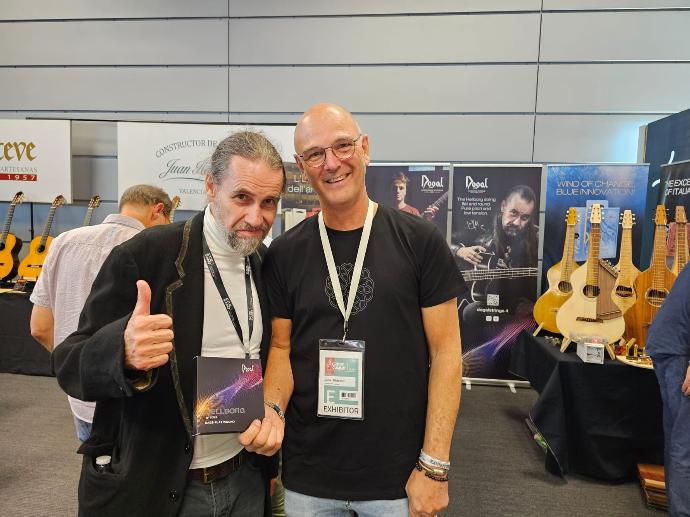 Jonas Hellborg
Inspiring to see him play and hear him talk about his signature Dogal strings. And above all that he is a very warm person!!
Je dynamische Snippet wordt hier weergegeven... Dit bericht wordt weergegeven omdat je niet zowel een filter als een sjabloon hebt opgegeven om te gebruiken.