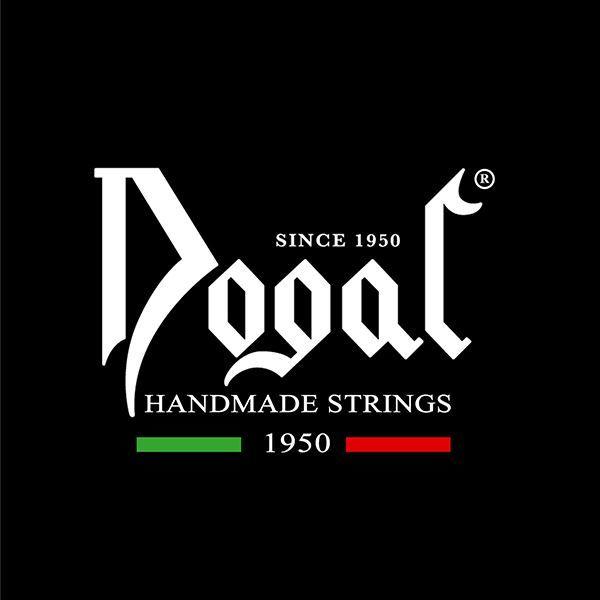 The company's philosophy:
-Good quality top materials
-Tailor made product / customized strings;
-Passion;
-Interaction with customer;
Manufacturing purposes:
-Respect the instrument/fretboard;
-Respect the player's fingers
-Comfortable playing,
-Long lasting strings without coating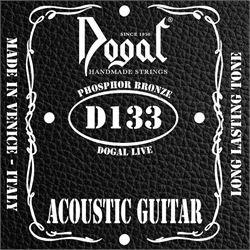 Strings for Acoustic Guitar

D133
manufactured with high quality hexagonal core steel, hand-wound with a special Phosphor Bronze Alloy. This string is perfect for 'strumming' and generally for accompaniments, especially to authorial compositions.


RC148
manufactured with phosphor bronze alloy on a round core which allows more sustain and dynamics and almost 20% less tension. They allow easy tuning at lower tension eliminating the risk of air molecules and sweat penetrating between the winding and the core.
Its softness and generally the considerable volume of sound makes this string the perfect choice for all music genres, particularly indicated for the virtuoso and fingerpicker.


V71
manufactured with a special bronze alloy and carbon steel on hexagonal core. Dark and deep sound which allows to balance particularly bright instruments.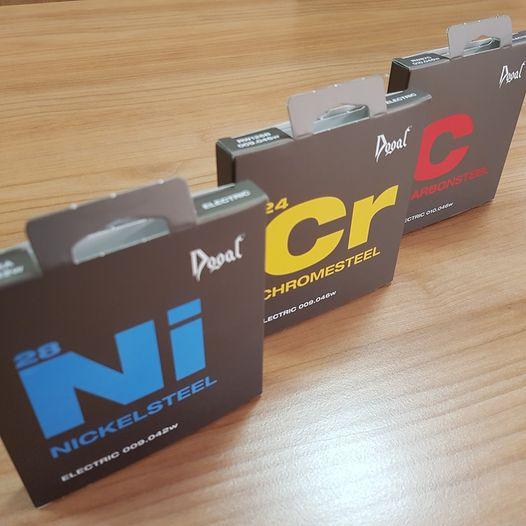 Strings for Electric guitar : Choose your element !

NickelSTEEL – Perfect Balance (NI)
A combination of the best harmonic steels and the best Italian Nickel. Versatile string for any music genre (pop, funk, rock or fusion), Fast attack and brilliant sound.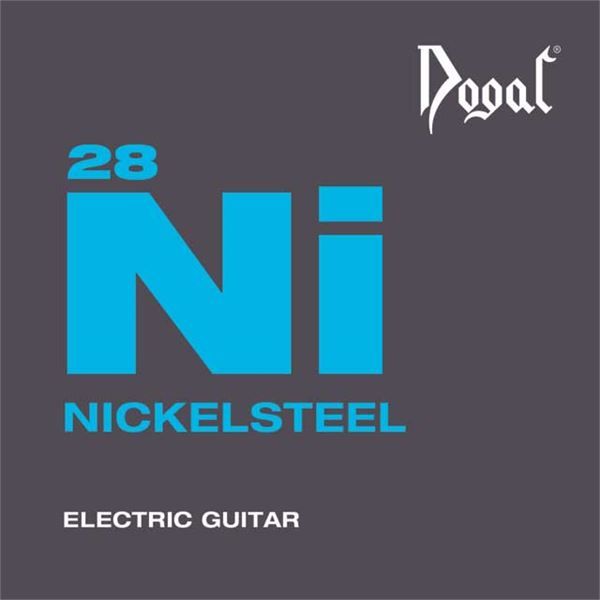 ChromeSTEEL – Don't Be shy (CR)
Manufactured with an alloy of steel and Chrome. Dedicated to the rocker, aggressive, defined and powerful.


CarbonSTEEL – Be soft, why suffer? (C)
Special Nickel-Free Carbonsteel alloy, strongly enriched by carbon permits tuning at over 5 Kgs less tension. Its softness makes this perfect for extreme bending without stress for hands or instrument. Warm and define perfect for rock, blues and soul.

EXPRESSIVE JAZZ
This is a particular string, which needs to be played for some hours, ideal for semi-acoustic guitars and for bebop. Some special gauges are available, with not particularly thick basses though with an extremely deep and well defined sound.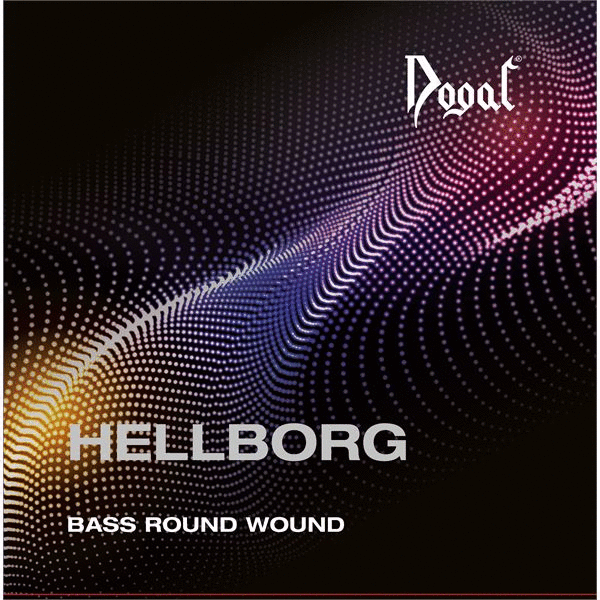 Strings for electric basses
NISTEEL –
Hexagonal core string in steel and Nickel which bounds the unique softness of our strings to a brilliant sound, a classic 'all season' string.
CSTEEL
The real Dogal Trademark: round core, warm timbre and unique sound, you can't miss it!
CSTEEL Flat
Perfectly smooth for perfect intonation, thanks to the round core enriched by carbon the sound is very close to the round wound strings though much clear and pure. It allows fast hand sliding, and noiseless executions.
HELLBORG STRINGS – PERFECT PITCH:
revolutionary bass strings, the very first steel multicore and a special nickel winding. Low tension, long life and perfect pitch throughout the whole fretboard. In round and flat version Round in 30-34-35 inches scale 4-5-6 strings
Flat 34-35 inches scale 4 strings

Every week our shop receive new products. Some are only on sale for a limited period of time.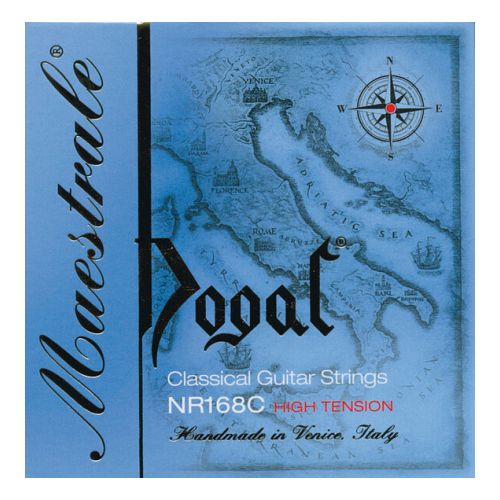 Strings for classical guitar
MAESTRALE NR168
WIND OF CHANGE, BLUE INNOVATION!
Thanks to the new polymer used for this set we are able to offer the power of carbon strings with the same roundness of the nylon strings. A powerful sound and well defined and focused tone on each note.
The velvet sensation of the touch aids accurate fingering whilst offering an excellent durability. Also available for Flamenco Guitars in the low and regular tension.
INFINITO
Infinito means 'Endless': endless space and time among the 6 strings'. This is the inspiration behind this set which is recommended both for historical authorial guitars and for modern guitars. Following this concept and in order to avoid sound board stress we choose special metals for the basses (D in Aluminium, A in Titanium, E6 Tungsten). Available in regular and Soft tensions.


DIAMANTE
The innovation of these new strings consists in:- addition of carbon fibers to the traditional nylon in the monocore trebles.- addition of kevlar and carbon fibers to the traditional nylon in the multi-strand core of the basses. All this brought several advantages: brightness, without loss of durability, long sustain, richness of harmonics having at the same time a foundation well denoted. A further advantage is the excellent stability of tuning. These strings represent the dream of every guitar player: reaghing that expressiveness obtained only by a personal touch to which the strings must not be of obstacle but of help.
VENETIAN
Strings that exalt the personality of sound of the single guitars, they take quite well the difference of vibrating length, offer a kind of sound that distinguish itself for promptness, power and sound continuity; they keep such characteristics even after an intense and long use, in line to the kind of string.